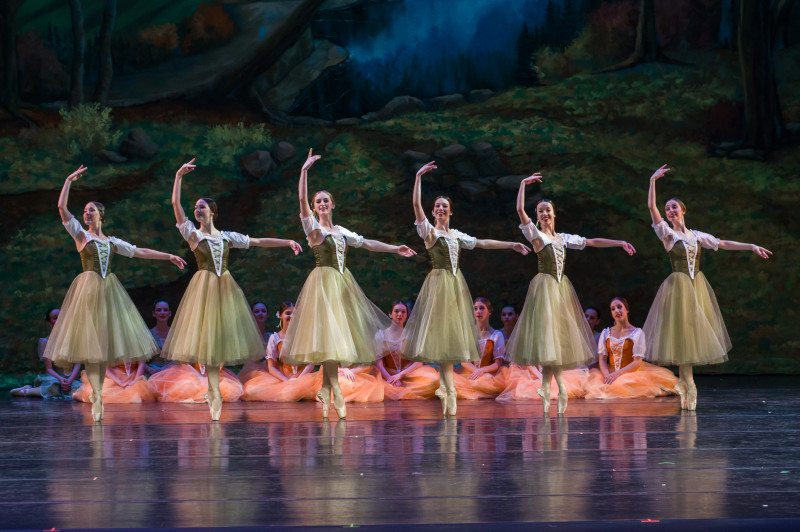 Manassas Ballet Theatre is a 501c(3) nonprofit corporation founded in 1983.  Our mission is to enhance the quality of life in Northern Virginia by providing accessible and affordable professional ballet performances, educational outreach to the community and the highest level of training to the serious student.  MBT has grown to be the second largest ballet company in Virginia with 25 dancers and an accompanying professional orchestra.  Manassas Ballet Theatre is funded in part by the National Endowment for the Arts and the Virginia Commission for the Arts.
Our work has been recognized in both the national and international press. This attention helps contribute to the Manassas/Prince William County area becoming known as a regional arts/tourist destination.  Manassas Ballet Theatre is, as The Washington Post said, "another boon to the spurt of growth in (Manassas)."
Manassas Ballet Theatre has been voted by Virginia Living readers as one of the Best Performing Arts Companies in Northern Virginia!
MBT HAS THREE COMPONENTS:
MANASSAS BALLET THEATRE The Company consists of 25 adult professional dancers supported by an Artistic Director, Ballet Master and other technical and support personnel. Each year MBT performs four series of public performances at the Hylton Performing Arts Center and also presents Educational Outreach performances. And in 2013, MBT became a touring company.
MANASSAS BALLET THEATRE ORCHESTRA MBTO is comprised of 45 professional musicians who provide accompaniment to MBT's productions in the Hylton Performing Arts Center. MBT is one of the few ballet companies (and almost uniquely so for our size) to provide this important part of the audience experience.
MANASSAS BALLET ACADEMY  MBA uses the Vaganova (Russian) methodology to prepare aspiring college and professional level dancers.
MBT BENEFITS OUR COMMUNITY BY:
1) Enhancing the quality of life by providing residents with an accessible and affordable venue for professional level ballet performances.
2) Enhancing the quality of public education by providing Educational Outreach performances. Through this program, up to 10,000 local school children a year receive a broadening first hand exposure to the arts that most would otherwise never experience.
3) Enhancing the local business environment by providing local economic development agencies and employers a competitive sales point why our community is an attractive area for business relocation or expansion.
4) Enhancing the reputation of the Manassas/Prince William County area as a destination for cultural tourism, contributing to our economy.