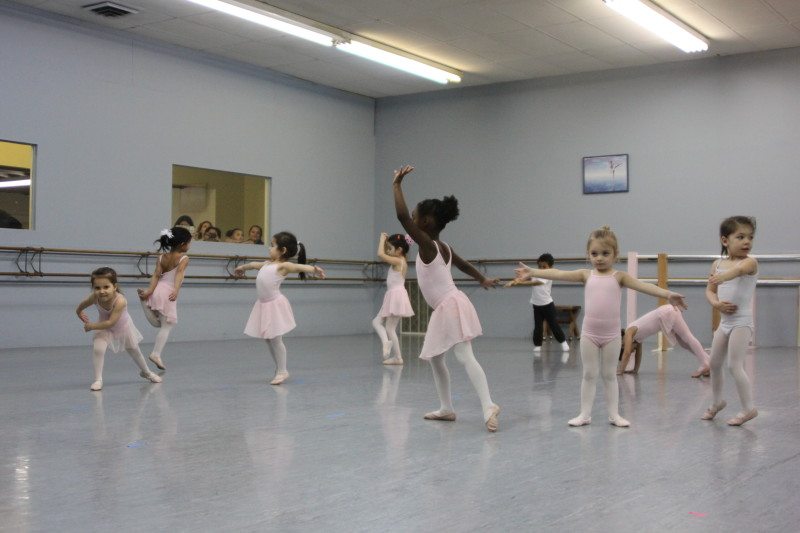 Students are to arrive early so that they are warmed up and prepared for class.
Students are to wear cover-ups to and from the studio.
Students need to be picked up promptly after class.
Students are expected to be courteous and respectful at all times.
Students and all family members need to be under parental supervision when not in the classroom.
Students must be in proper class attire/uniform in order to attend class.
Students must have their hair done properly for each class.
Sweater warm ups are allowed only in cold weather, must be form-fitting and must be removed when requested by the instructor.
Students are not allowed to wear jewelry or watches while in class.
No gum chewing at any time.
Excessive noise and disruption are not allowed in the facility.
Street shoes are not allowed on the dance studio flooring.
Students must attend class regularly or they may be placed in a lower level class.Consistent attendance and effort is the key to improvement.
FINAL EXAMS: Evaluation and Placement for the new MBA year as well as eligibility for MYB and YAGP is determined at this time. Attendance is mandatory.
MISSED CLASSES: Missed classes must be made up within two weeks of the absence. Students may participate in any class at or below their level for the make-up.
INCLEMENT WEATHER: In the case of inclement weather, an email will be sent out if classes are cancelled. Otherwise, MBA will be open.
We DO NOT follow the PWC or Manassas schools closing schedules. Lost days will not be rescheduled; missed classes should be made up per the MISSED CLASS policy.