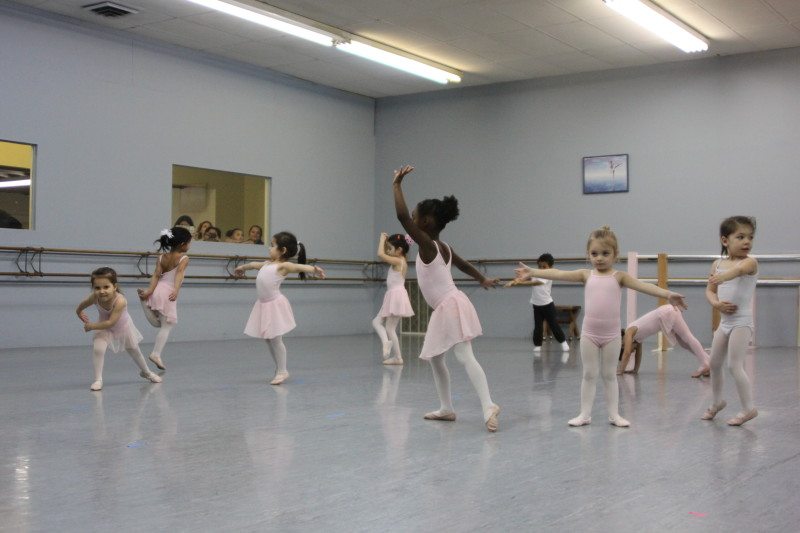 Students are expected to be courteous and respectful at all times.
Students need to be under parental supervision when not in the classroom.
Students need to be picked up promptly after class.
Proper class attire/uniform is required.
All hair must be done up suitably for the class.
No jewelry or watches are to be worn in class.
Street shoes are not allowed on the dance studio flooring.
No drinks or food is allowed in the dressing rooms, lobby or studios; only in the back kitchen area.
No gum chewing at any time.
In-class visitor observation is at the discretion of the instructor.
Please keep noise level to a minimum in the hallway while classes/rehearsals are in progress.
Parents may watch classes through windows as long as it does not become disruptive to the class.
Students are to arrive early so that they are warmed up and prepared for class.
Sweater warm ups are allowed only in cold weather, must be form-fitting and must be removed when requested by the instructor.
Consistent attendance and effort is the key to improvement.
Students must attend class regularly or they may be placed in a lower level class.