THANK YOU TO OUR MAJOR SPONSORS:
ENDOWMENT PARTNERS ($20,000 and up)
SUSTAINER PARTNERS ($10,000 and up)
BENEFACTOR PARTNERS ($5,000 and up)
PATRON PARTNERS ($2,500 and up)
MBT also receives support from the National Endowment for the Arts and the Hylton Performing Arts Center. Partial funding has been received from Prince William County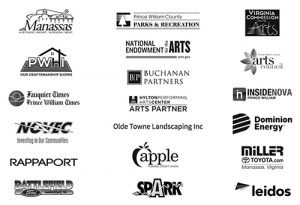 NEWS FLASH! Because of your generous contributions, and despite COVID-19, for the FIRST time in MBT history, we were able to surpass our costume campaign goal! Your continued support demonstrates that we are all in this together. As an organization, we will continue to press onward and upward. THANK YOU!!!!!