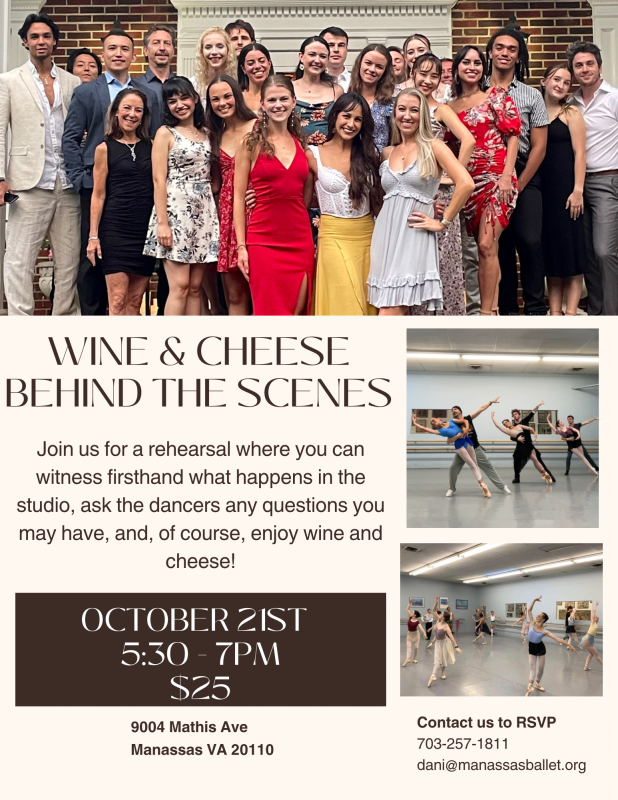 Join your favorite MBT dancer(s) in an exclusive look Behind The Scenes to see the Company in rehearsal for our upcoming production of Colin: Son, Marine hero.
After rehearsal, the dancers will join for a Wine and Cheese reception which will feature a Q&A with the Company. This is a great chance to get to know our dancers up close and in person.
Saturday, October 21, 2023 from 5;30 to 7.
Location is the MBT studio; 9004 Mathis in Manassas.
Cost is $25. Please register by using the button below, by calling MBT at 703-257-1811 or emailing Dani Moya at dani@manassasballet.org.