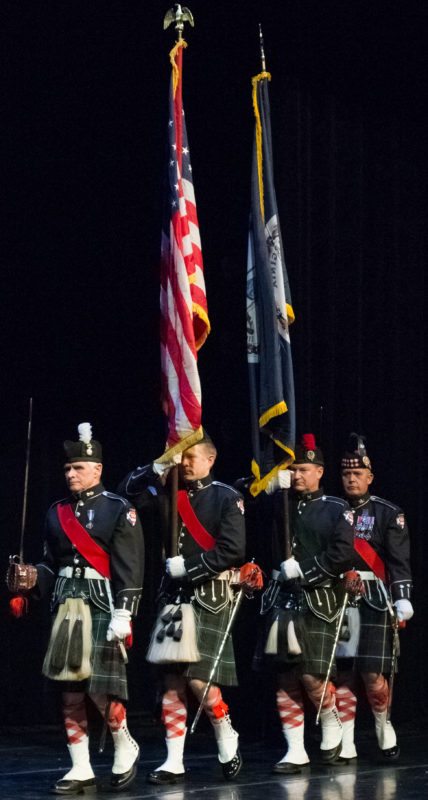 Salute to the Military is our annual opening night ceremony, December 16, of Nutcracker that celebrates and thanks all military members and branches for their service. This moving entre into the program features the Manassas Ballet Theatre Orchestra playing the National Anthem and a medley of all the service anthems, bagpipes playing "Amazing Grace" from the second balcony, a color guard, and the introduction of our honoree of the year.
Active duty military, veterans and first responders are invited to attend at no charge, with accompanying tickets offered at 20% off.
For tickets, click here for the Hylton website and enter the code SERVICE.
Salute to the Military is made possible by a generous grant from Dominion Energy.
This years honoree is Mark Stein. Mr. Stein served in the Air Force for 20 years and also served as a Police Officer and CSI for the Washington Metro Transit Police. Mark is active in our community, mentoring youth and serving in leadership positions with the American Legion.