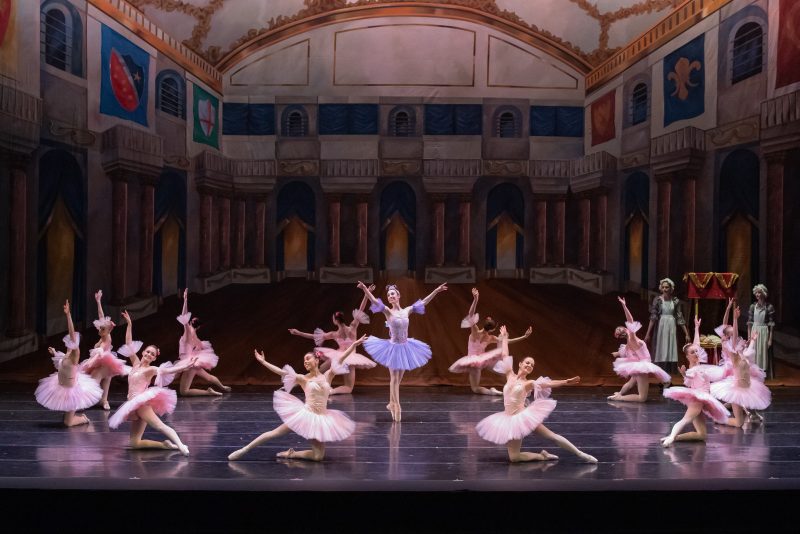 Manassas Ballet Academy's 2022 Recital, Sleeping Beauty & More!, will be held on Thursday, June 9, 7:30pm at the Hylton Performing Arts Center.
ABOUT MBA's RECITALS
The close of each academic year at Manassas Ballet Theatre is highlighted by our Recital.
MBA's Recital varies from most other studios in the scale and quality of the production. We give our Recital the same attention as  one of our MBT productions. This includes the scenery and costumes. Rather than rented scenery and store bought costumes, we utilize the services of the MBT scenic and costume designers to provide the highest level of quality for our students.
Families are charged a flat Recital fee to cover the cost of the training and staff work associated with Recital.
There is no ticket charge to attend the Recital.
The Recital consists of two acts. In Act I the students from each non-ballet class perform a dance prepared in that class. In Act II, the students perform a ballet from the classical repertoire.