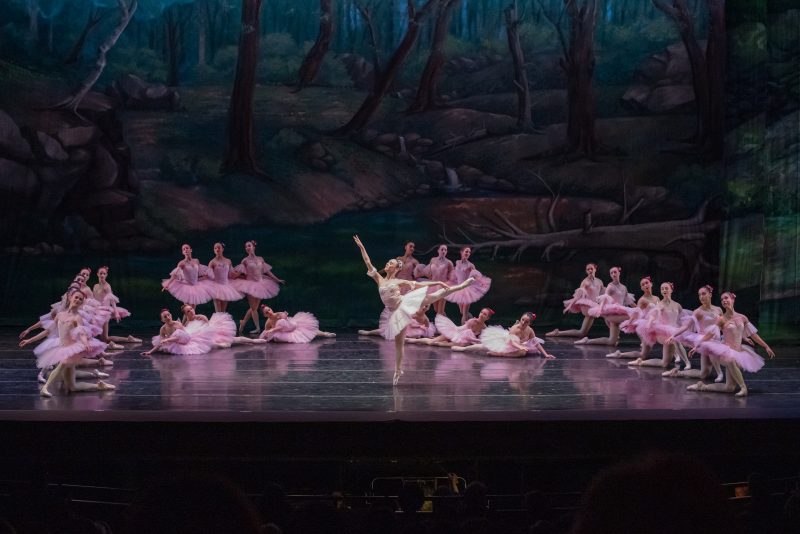 MANASSAS BALLET THEATRE
Founded in 1983, Manassas Ballet Theatre (MBT) has grown from being the performing offshoot of a local dance studio into a rapidly expanding professional ballet company with an international reach. Today, MBT is ranked as the 55th largest ballet company in terms of revenue. MBT is the largest professional performing arts organization based in Northern Virginia and is the second largest ballet company in Virginia.
MBT is comprised of three components:
MANASSAS BALLET THEATRE
The Company consists of 24 adult professional dancers supported by an Artistic Director, Ballet Masters and other technical and administrative personnel. Each season, MBT presents four productions, totaling 22 performances at the Hylton Performing Arts Center, while offering six Educational Outreach performances each season at the Hylton for over 6,000 area public school students. The Company dancers of MBT come from eleven different countries. Annually, over 100 dancers audition to join MBT's company, some travelling from as far away as China, Brazil, Japan and the Near East. MBT's annual Nutcracker production is the best attended professional level performing arts event in Northern Virginia. MBT provides more media coverage and name/brand awareness to our community than any other area arts/cultural/non-profit institution. MBT has been featured by many regional, national and international media outlets, including The Washington Post, CBS News Sunday Morning, BBC Radio, NPR, The Wall Street Journal-South Korea edition, Czech television, New Zealand television.
MANASSAS BALLET THEATRE ORCHESTRA
MBTO is comprised of 55 professional musicians who provide accompaniment to MBT's productions at the Hylton Performing Arts Center. MBT is one of the few ballet companies (and almost uniquely so for its size) to provide live musical accompaniment for each and every production which enhances the audience experience.
MANASSAS BALLET ACADEMY
MBA offers instruction utilizing the Vaganova (Russian) methodology to all levels of students, from the smallest pre-dancer to the aspiring professional or college-bound young adult. The Academy offers vigorous ballet instruction with pointe, variations, pas de deux, jazz, character, modern, lyrical, boys class, adult ballet and more. In addition to the breadth of classes offered by MBA, the Academy also has its own student performing arm, the Manassas Youth Ballet. Annually, MYB performs at events such as Potomac Nationals Arts in the Park, Haymarket Day, Occoquan Arts Festival, Arts Alive, Woodbridge Alive, Locust Shade Amphitheater Summer Performances, Fall Jubilee, Manassas First Friday, Much Ado About Art Festival, Spring Art Fling at Rippon Lodge, and the Greater Manassas Christmas Parade.