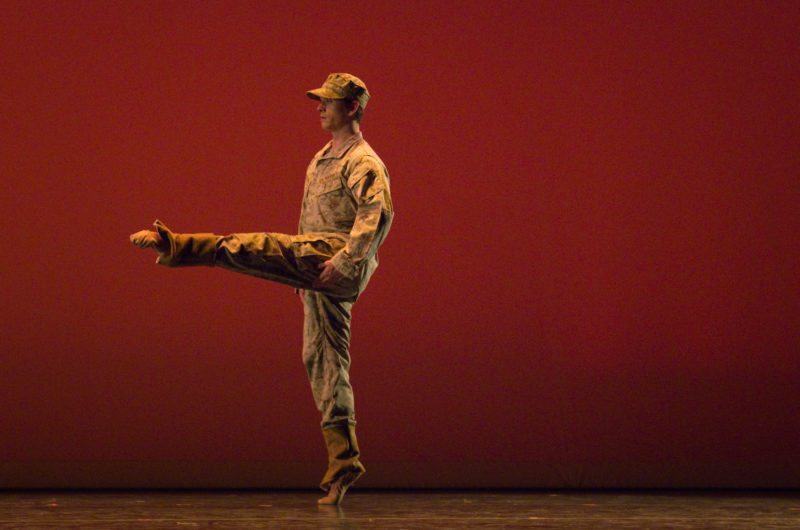 ONE LIFE, THE STORY OF MANY.
Due to overwhelming requests and in honor of Veterans Day, MBT is proud to once again present this signature ballet. "Colin" tells the story of Artistic Director, Amy Wolfe's son who enlisted in the Marines and was killed in action in Iraq. Ms. Wolfe developed the ballet in his memory, gaining inspiration by interviewing family, friends and fellow Marines. The ballet uses Colin's experience to tell of the sacrifice and suffering that can result from Service.
The ballet is set to original music by Mark Menza, which is performed by the Manassas Ballet Theatre Orchestra.
Tickets start at $25 and are available at the links below
or call the Hylton Box Office at 703-993-7759. 
Performances at the Hylton:
Thursday, November 9 at 7:30pm Tickets
Friday, November 10 at 7:30pm Tickets
Saturday, November 11 at 3:00pm Tickets
Streaming begins November 25